Confetti Urbanism

Cadence Bayley, Sai Joshi, & Sam Naylor
In the last 100 years, the Taishan countryside has failed to abate its decline. Its aging population is matched by an equally decaying architectural fabric. Meanwhile, the massive Taishanese diaspora continues to flourish in larger cities nearby and abroad. Its current stagnation belies its cosmopolitan origins.
The region's heyday was, in a sense, the very catalyst of its decline
- the migration of residents was accompanied by economic and social opportunities. The earlier pattern of remittance and return grows increasingly uncommon as familial ties stretch thin across generations.
礼花都市主义

在过去的100年中,台山乡村正在衰落,体现于其人口老龄化与破落的建筑结构。同时,大量的台山人为了寻求发展机遇移居了国内外的各大城市。台山未能延续其繁盛且国际化的起源,如今正处在停滞状态。从某种意义上说,促使该地区鼎盛发展的机遇也是其衰落的催化剂—台山移民在外界获得了经济机会,但这也迫使他们背井离乡。随着家族关系在几代人之间延伸得越来越薄,衣锦还乡和回馈原乡变得越来越罕见。
Regional Plan

Fragment Plan


Cluster Plan


The territory's spatial evolution is limited to the extremes - the industrial mono-crop farms lease individual plots of land while remaining residents make minor adjustments to dwelling interiors. The spaces between - the architectural and urban fabric - are most resistant to change and therefore fundamental to the region's growth.


该地区的空间演变非常单一,例如工业化农企租用散户土地、或剩余居民对住宅内部进行小改造。建筑和城市肌理并没有变化,但他们的更新对于该地区的增长至关重要。
Presentation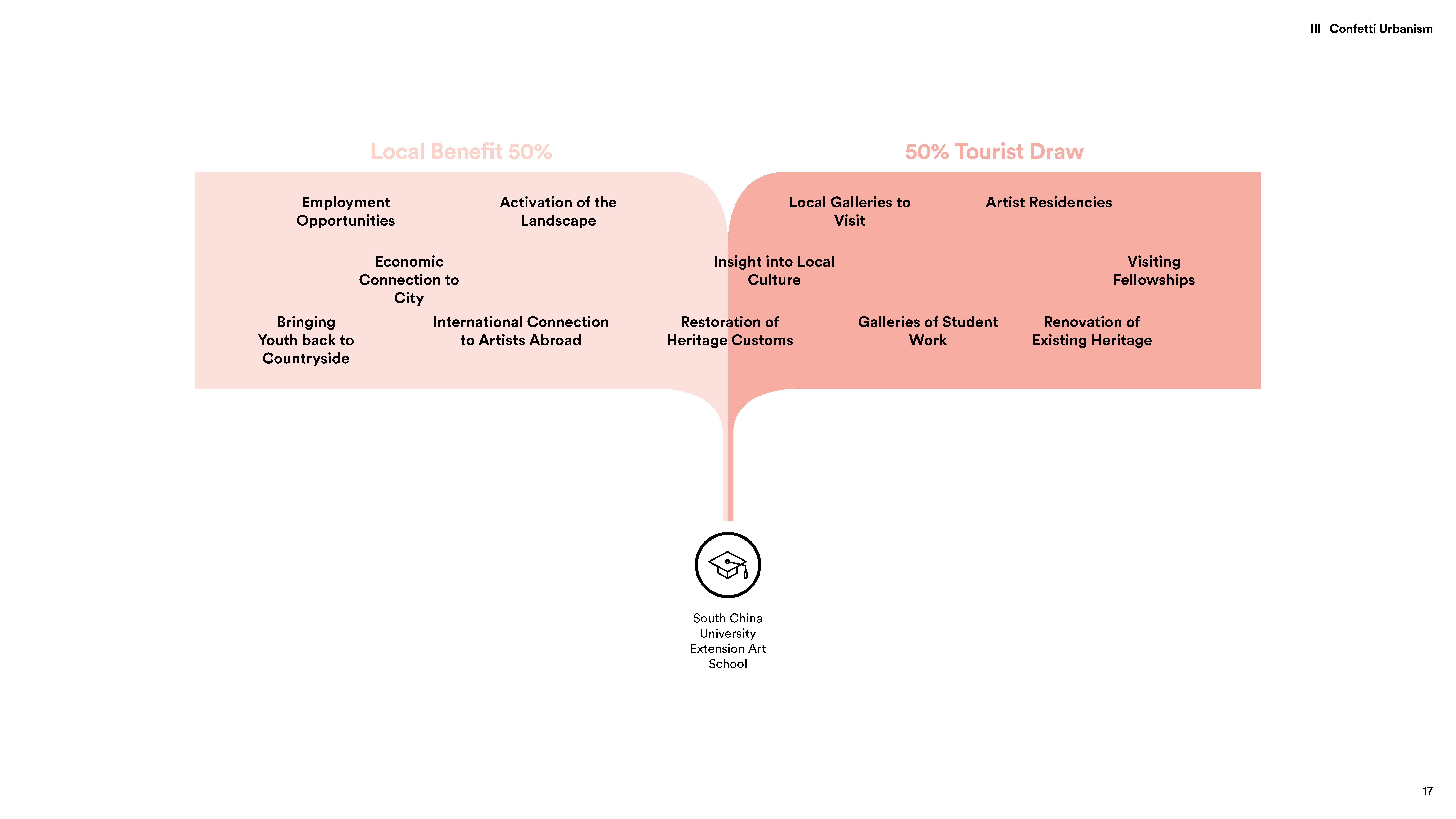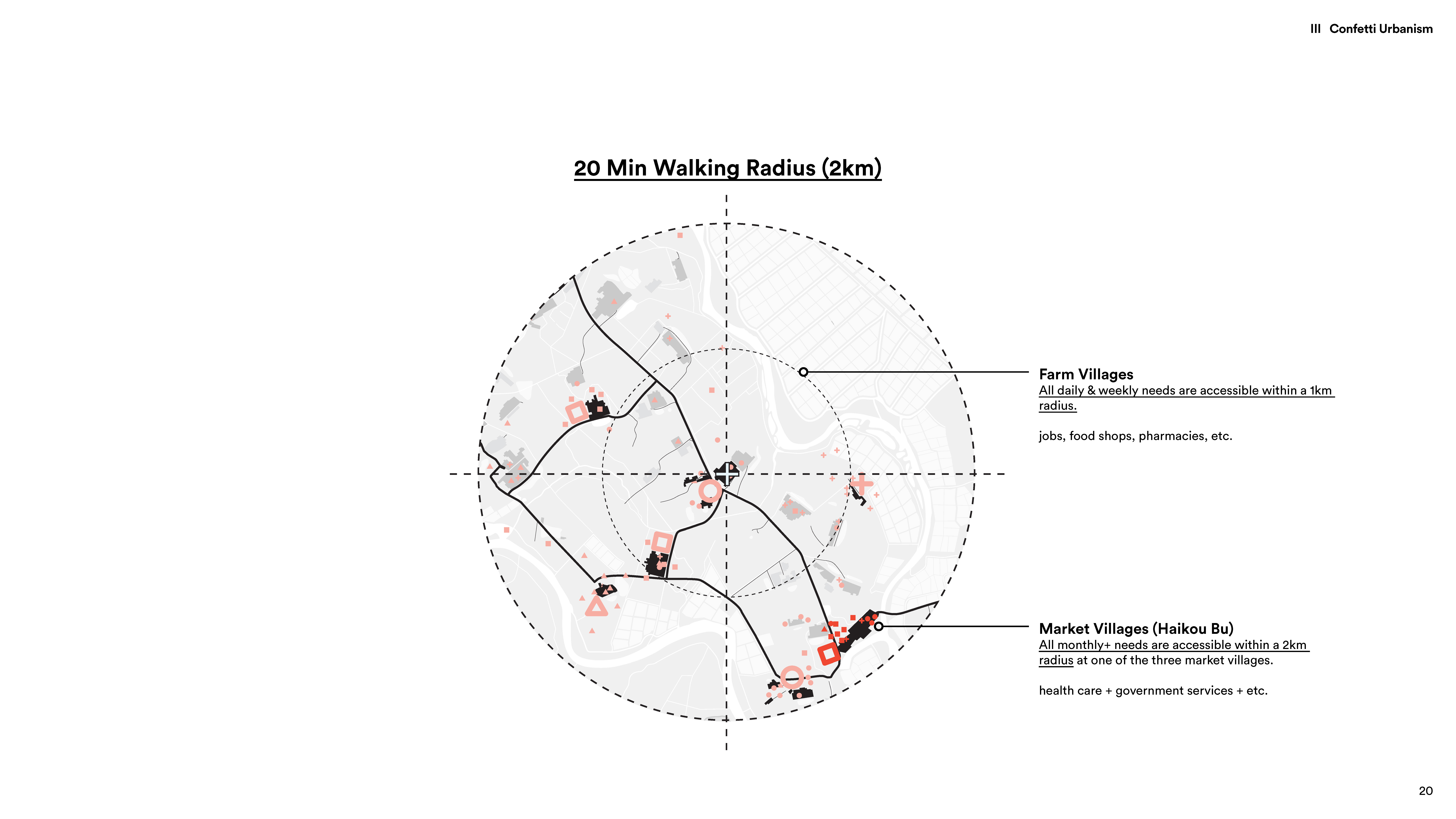 Our Confetti Network seeks to resist the typical hierarchical approach to contemporary Chinese countryside development.
Drawing inspiration from traditional landscape paintings and the relationship between landscapes and villages it proposes a network of interrelated nodes -- reinforcing the traditional relationship between each village cluster and the surrounding landscape. By strategically spreading out the development we seek to leverage the cultural balance of villages and farms, of yin and yang, rather than subject every surface of the hinterland to an endless application of urban sprawl. This project takes the position that continued legibility and the simultaneous evolution of architectural and landscape form is fundamental to the successful development of the countryside.

该项目立足于持续可行的建筑及景观更新对于农村成功发展的重要性。我们的礼花网络力图抵制当代中国农村发展的典型分层模式。我们从传统山水画以及景观与村庄之间的关系中汲取灵感,提出了一个相互依存的节点网络。这种发展网会加强每个村庄与周围景观之间的传统互生关系。通过战略性地分散发展,我们寻求村庄和农田(阴与阳)的文化平衡,而不是让台山的每个表面都迎接无休止的城市扩张。
Pointillism Vignette
Pointillism Presentation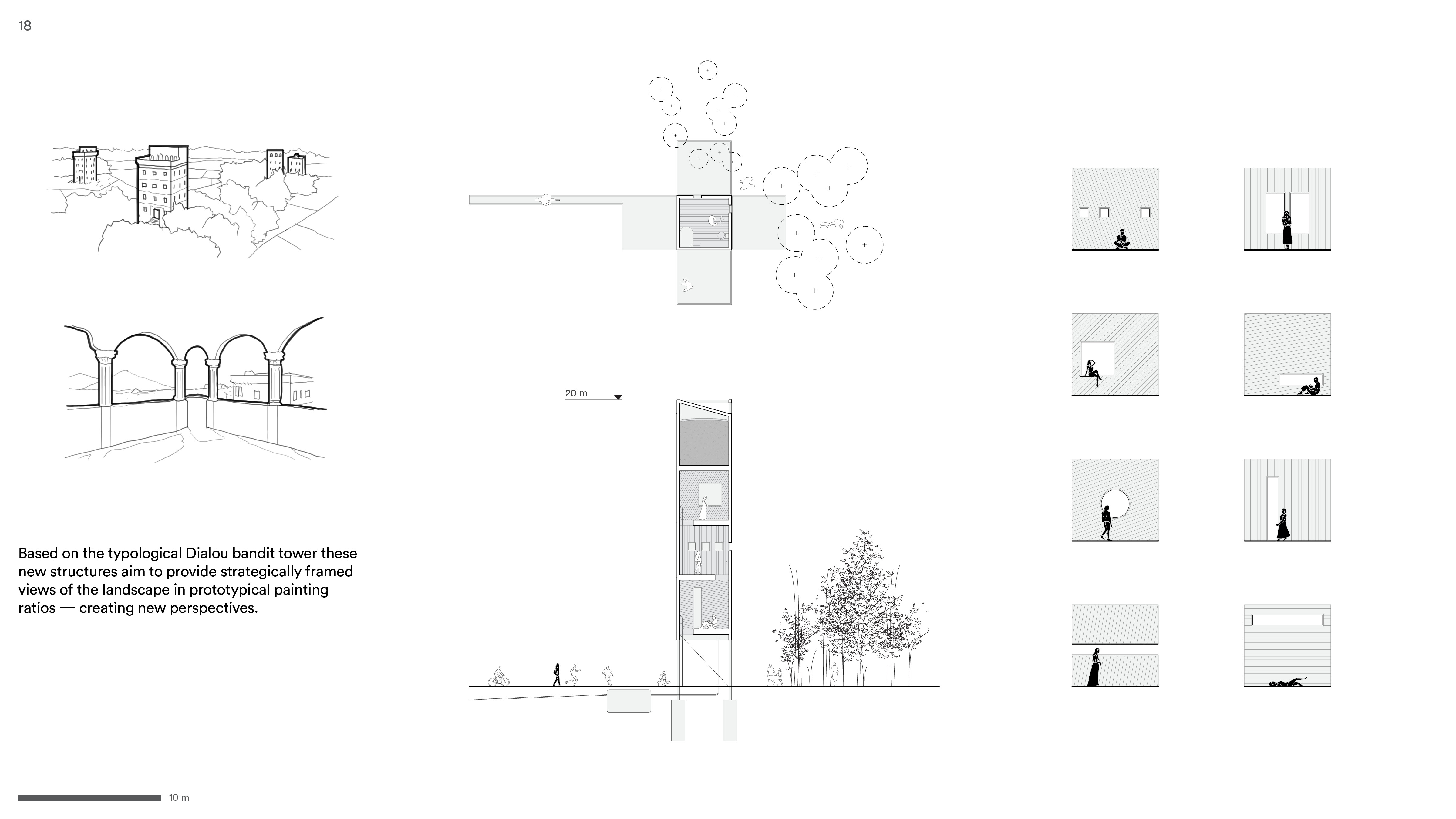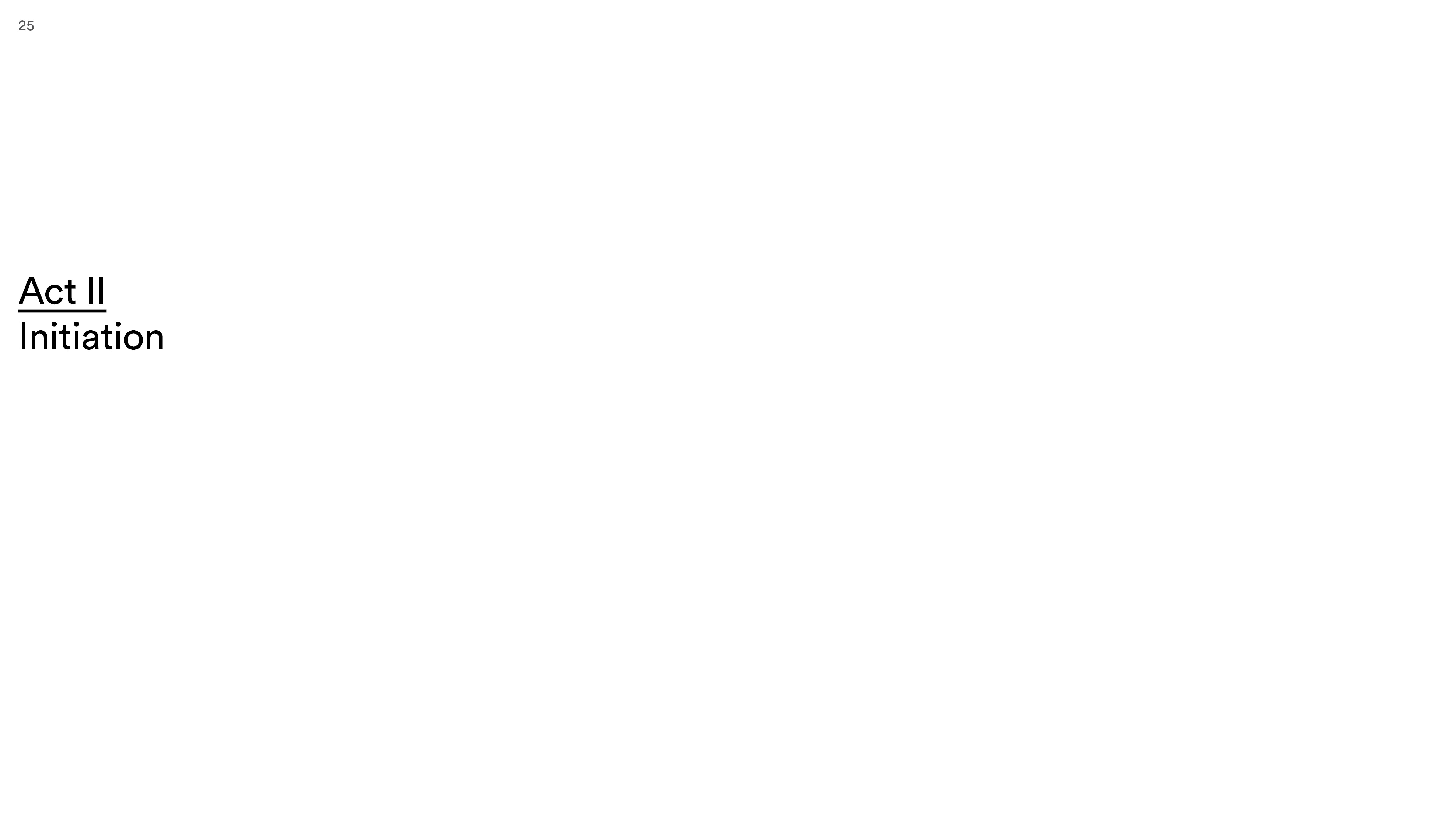 Reinstating Agency Vignette
Collective Courtyard Vignette
Collective Courtyard Presentation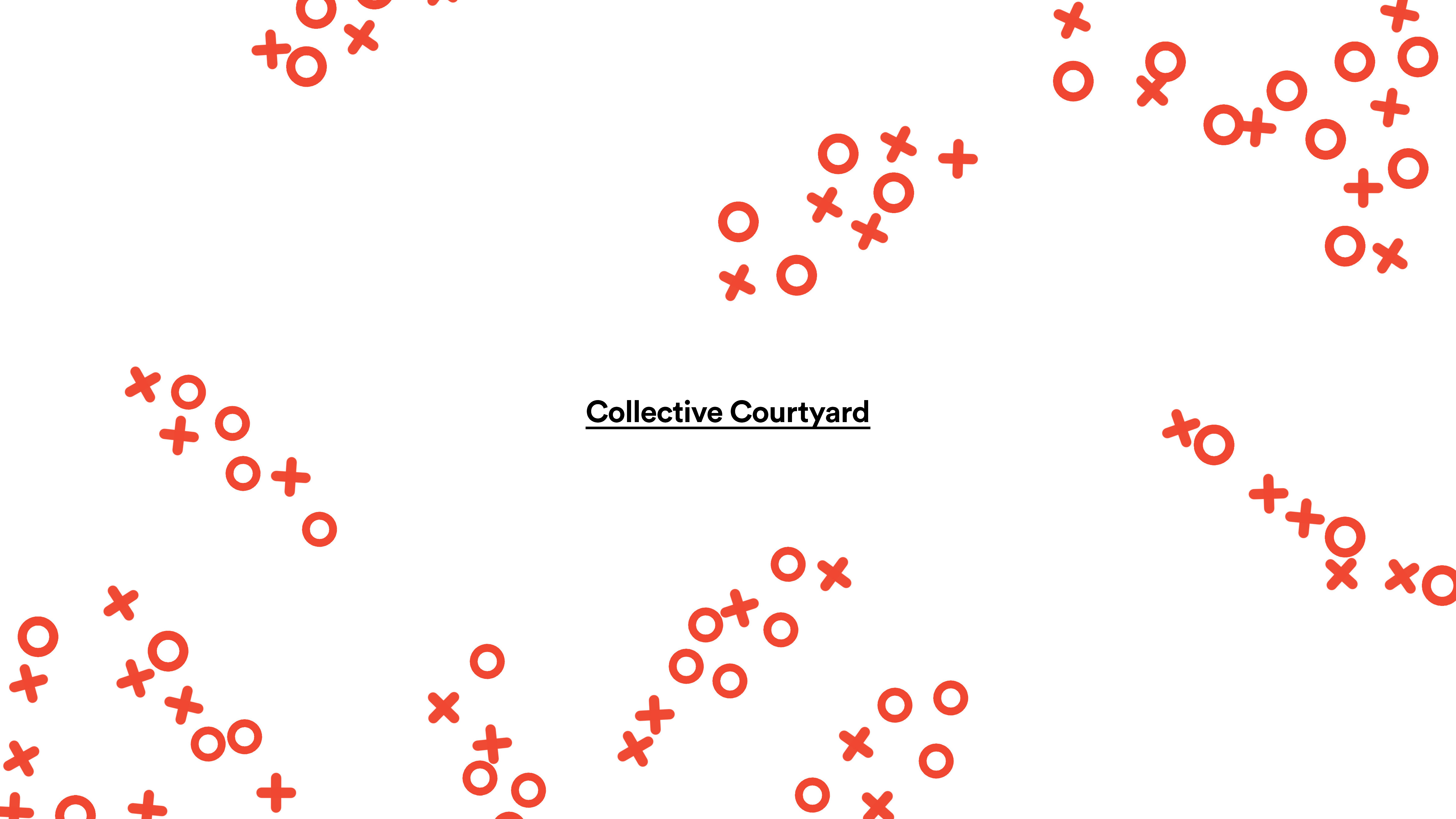 Reinstating Agency Presentation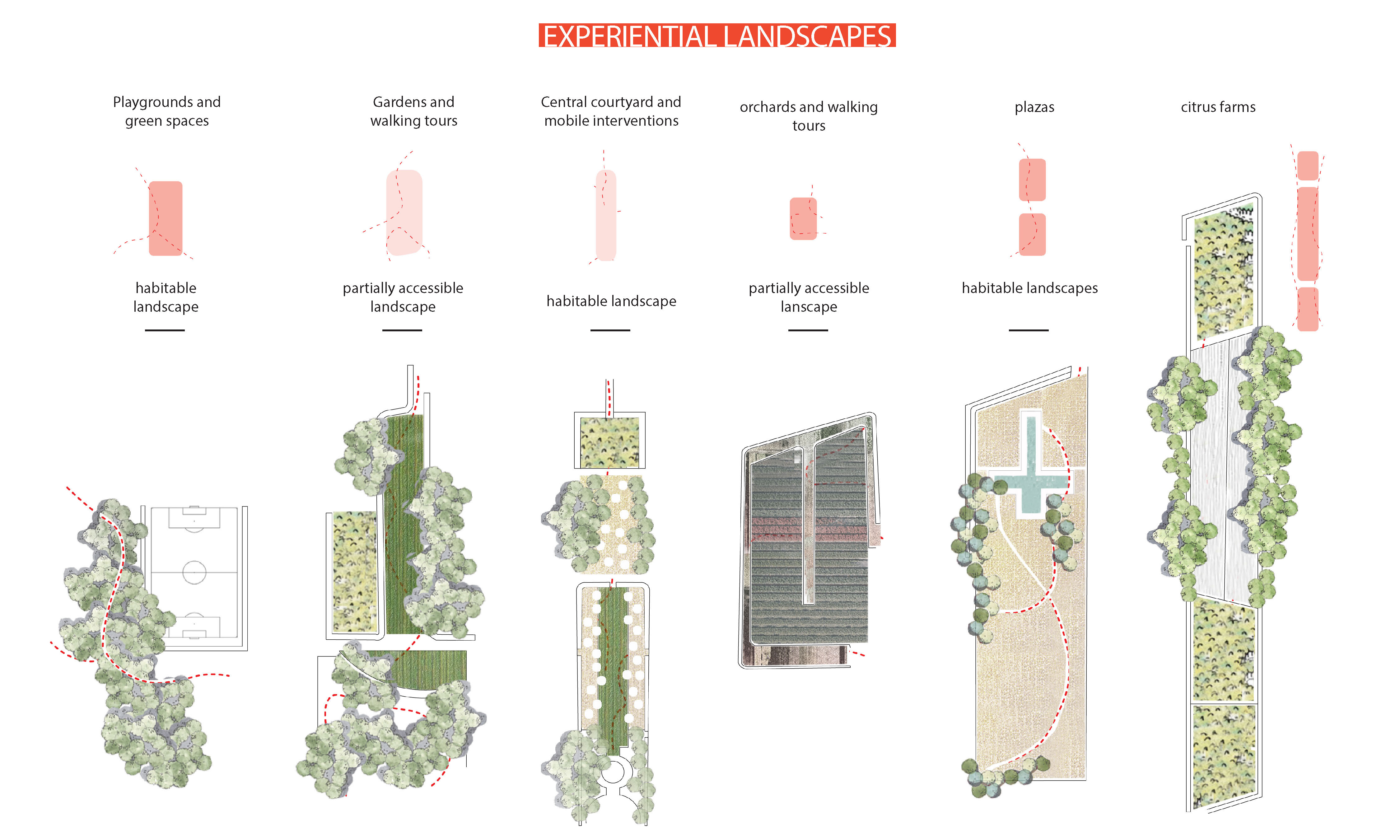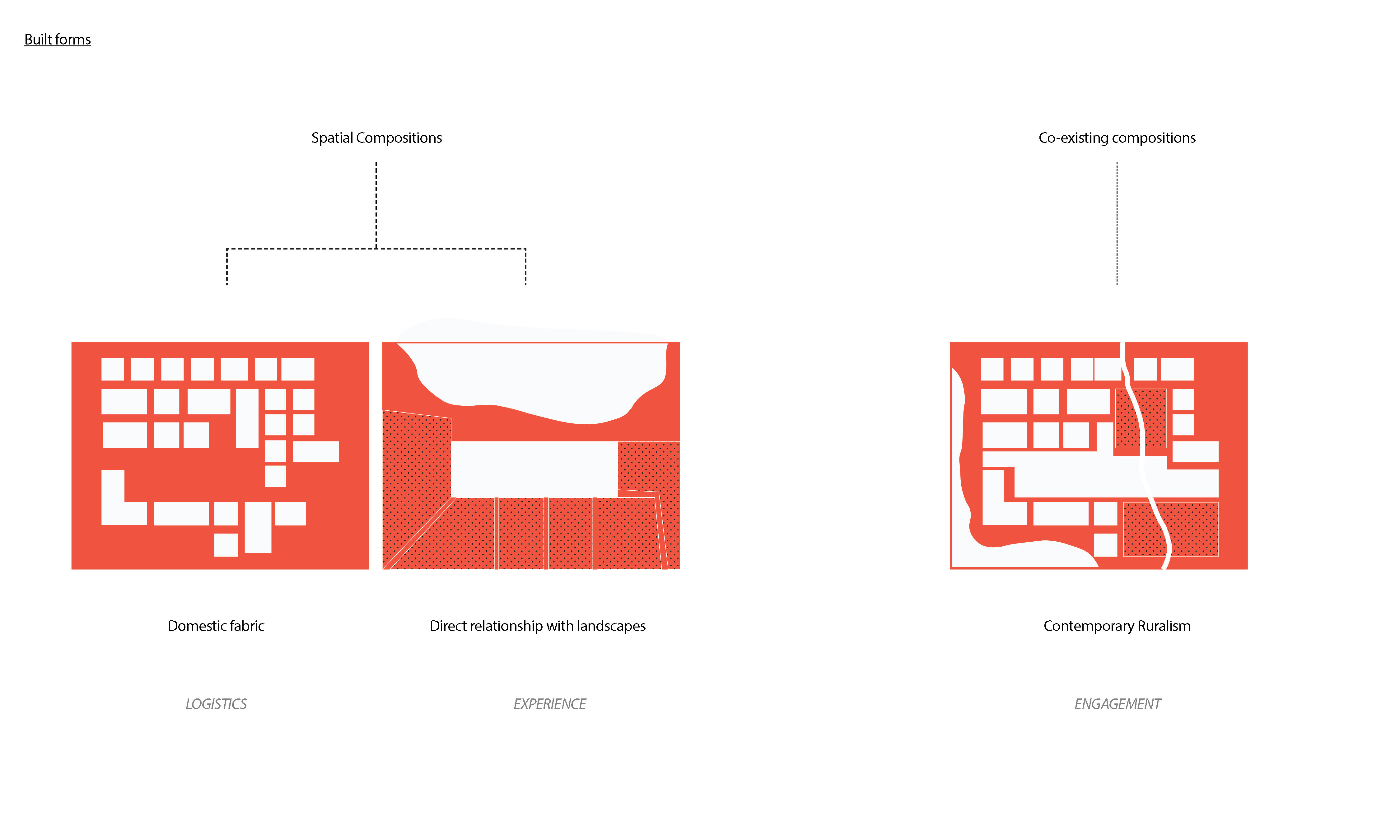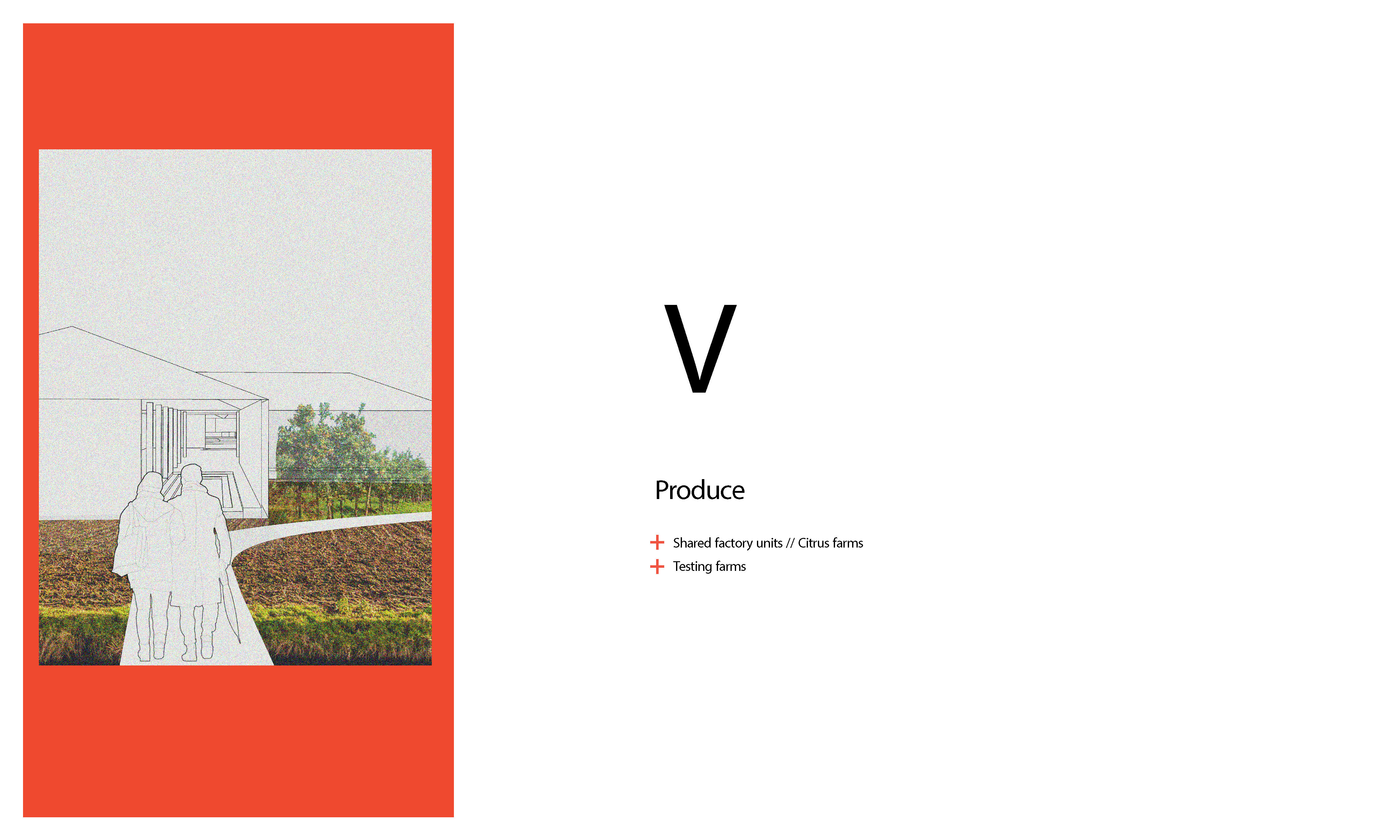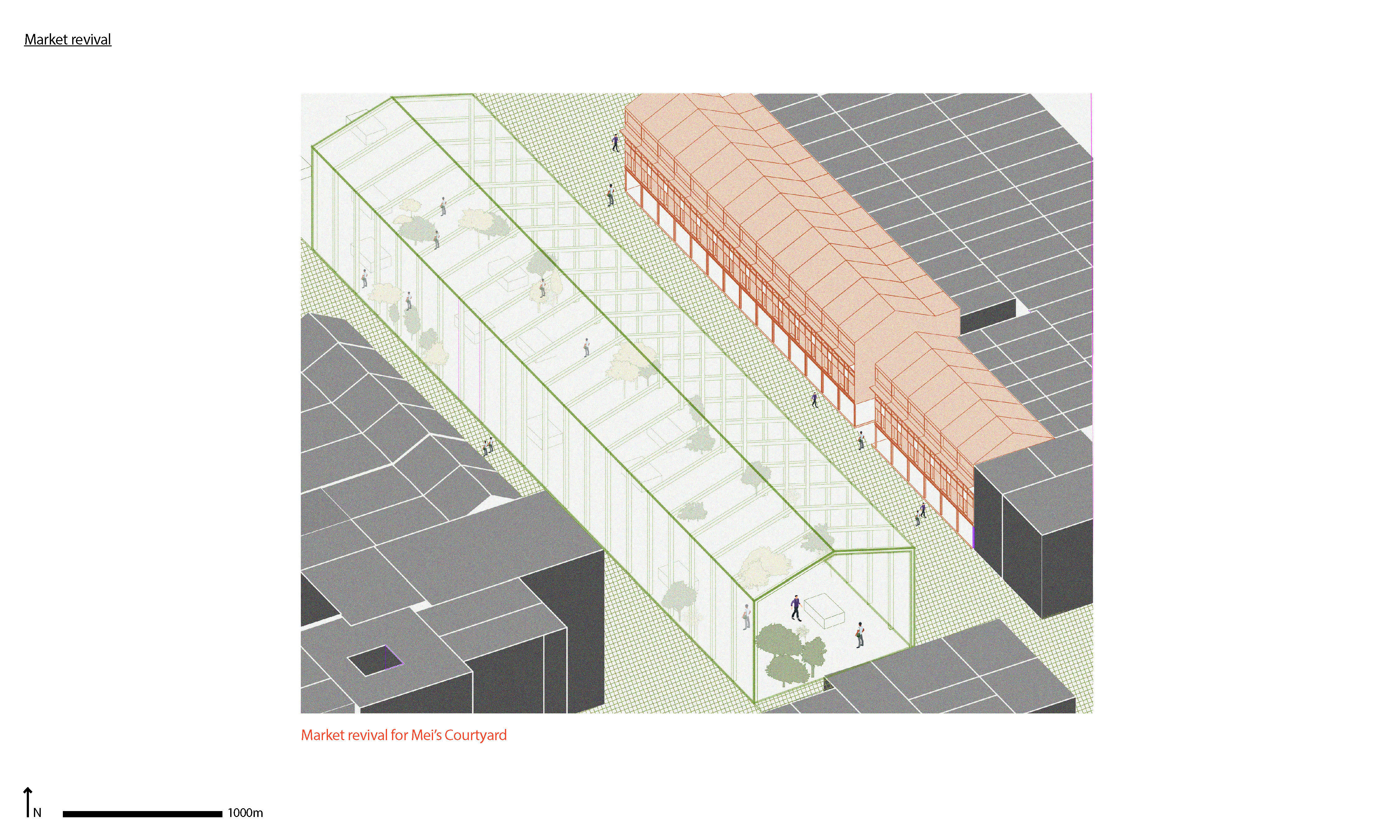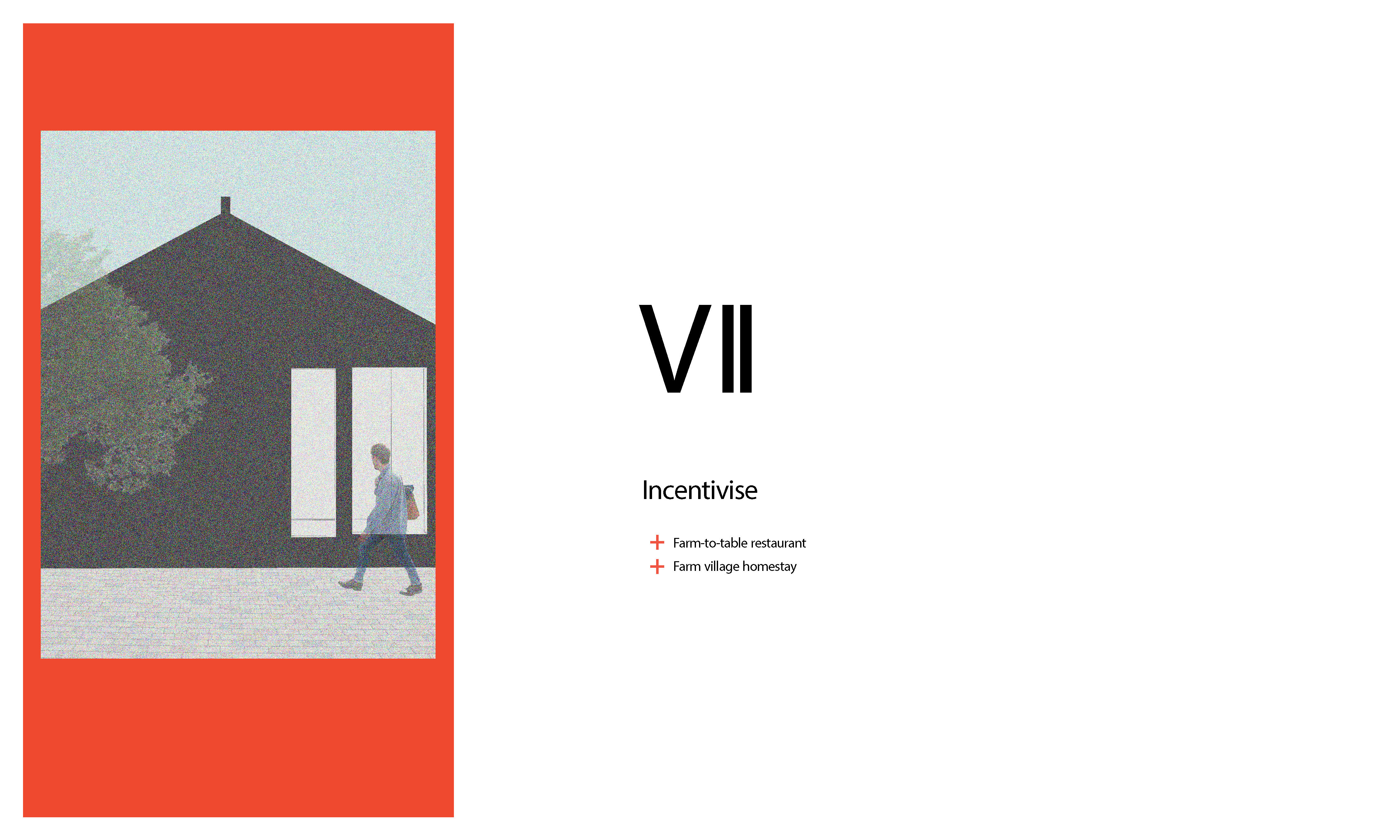 ---