Intangible Reciprocity

Craig Borkenhagen & Yaxi Liu
The Taishan region has a lengthy and robust history of cultural exchange, or reciprocity, that can be seen both in it's architectural character and in it's industrial and economic her­itage. While the qualities of the built environment, such as the number of diaolou that still stand today, is quite evident, what has been lost is a key piece of Taishan's economy,­
namely its secondary industry of porcelain and clay production
. Beginning with trade to SE Asia, and quickly moving to the United Kingdom, Portugal, the Middle East, and even the United States, Taishan's ceramics business was a conduit through which notions of culture, heritage, and beauty were exchanged. Our project seeks to rebuild that piece of Taishan's economy and to use it as a means of revitalization for the town of Duanfen. This will be done through a variety of different means, most notably a new winery and pottery­making center situated in the heart of Duanfen.
Territorial Plan


Regional Plan

Fragment Plan


By placing the winery and pottery center in the relative middle of the site, we create a strong node to connect and draw people from Tingjianxu to Haikobu and vice versa. This East West axis becomes the most important transportation route in the site, and is complemented by a North­South axis connecting village in the north to the central node, and on to the industrial area in the south.
The result is a reading of the site as four quadrants delineated by four representative villages and the central node
. These quadrants, while not embodying an explicit separation of functions, will have unique characteristics to draw villagers and tourists to each one.
Vignettes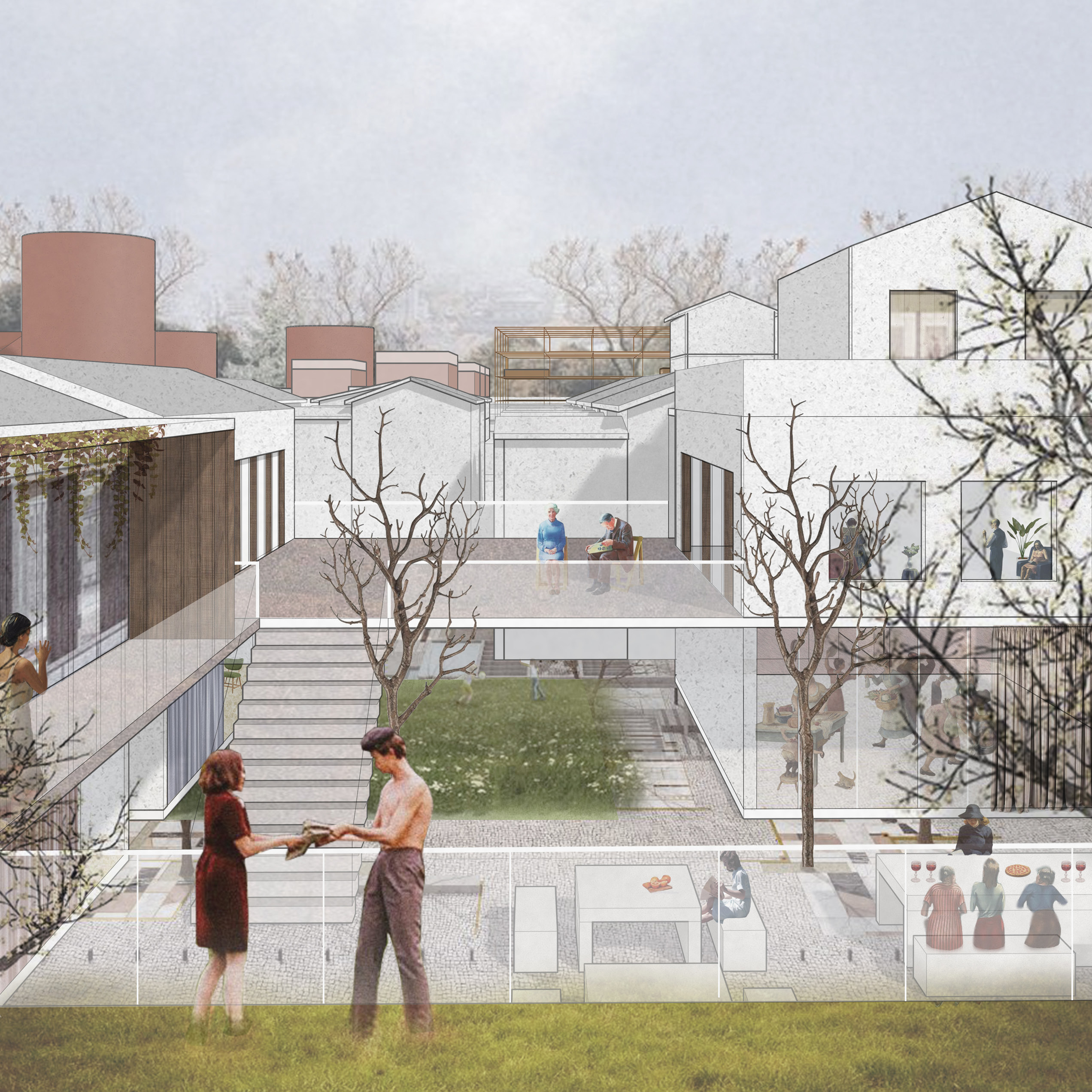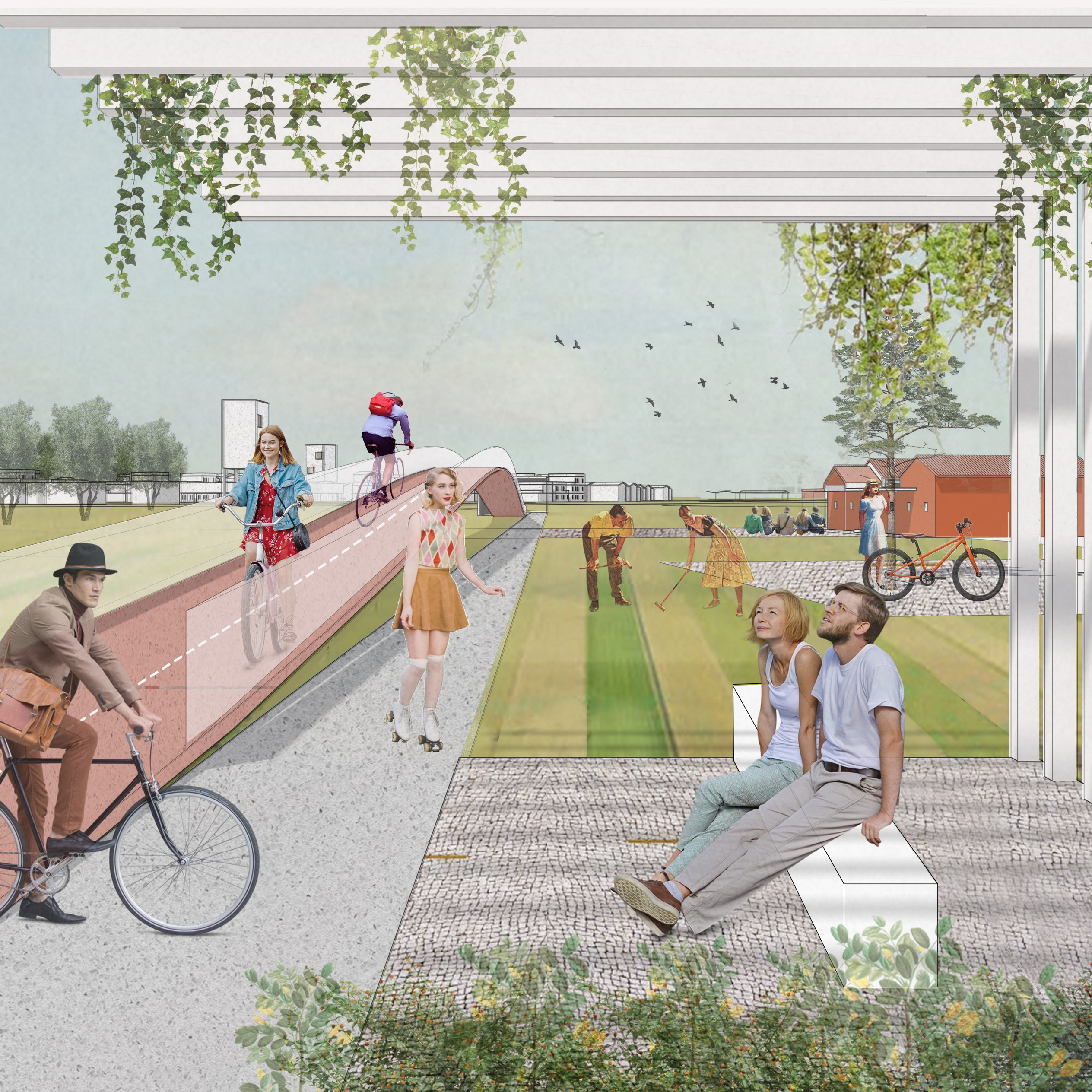 The Duanfen Town Plan shows a desire to consolidate all villages into a more urbanized corridor along the Renguang Provincial Road.
Our scheme suggests an opportunity to instead focus that consolidation into the 4 nodes,
thus creating a cleaner and more robust construction of the site as nodes which will guide the ensuing agricultural development and provide numerous opportunities for visitors to experience the whole site ­ not just one corridor or village. Moving future development in this direction will bring back active engagement in a lost economy for existing villagers, as well as entice local and non­local entrepreneurs to invest in the homestays and participation farms that will be located in each village. It will also reinforce and allow visitors to participate in the important role small villages have played in Taishan's agricultural and ceramics history.
无形互惠

台山的特色建筑、工业和经济遗产中均显示该地区在文化交流和互惠方面有着悠久且繁荣的历史。虽然我们能从当下的建筑和环境中一窥当初的昌盛(例如今天仍然存在的碉楼),但曾经支撑台山经济的瓷器、陶土产业却消融于历史中了。从最初和东南亚的贸易开始,台山陶瓷迅速流传到了英国,葡萄牙,中东甚至美国,台山的陶瓷业成为了交流文化,传承和美感的渠道。我们的项目旨在以重建台山的经济助端芬镇振兴。项目将含括多种手段与措施,我们将着力于位于端芬市中心的新酿酒厂和陶器制作中心。

通过将酿酒厂和陶器中心放置在场地的相对中心,我们希望可以创建一个强大的节点来连接汀江墟和海口埠。这条东西轴线将成为该地点最重要的运输路线,南北轴线则将串联北部村庄、中心节点、和南部工业区。场地将被划分为四个象限,由四个有代表性的村庄和中心节点构成。这些象限没有明确的功能区分,但将各具有不同特色来吸引村民和游客。

端芬镇目前的规划希望将所有村庄整合至仁广省道沿线,形成一个高城市化的都市通廊。不同于其的单一发展区,我们的计划希望能通过四个节点创建一个更清晰,更健全的发展结构。在此框架下的农业生态旅游经济发展将不局限于单一通廊,而是将游客导向多个地区,推动端芬的全域发展。在此方向下的未来发展将帮助现村民脱离经济衰退的困境,并吸引本地和外来企业家投资位不同村庄中的民宿和农场。四象限的结构还可以推动游客参与台山陶瓷复兴、引资振兴在历史中发挥了重要作用生态农业。
Presentation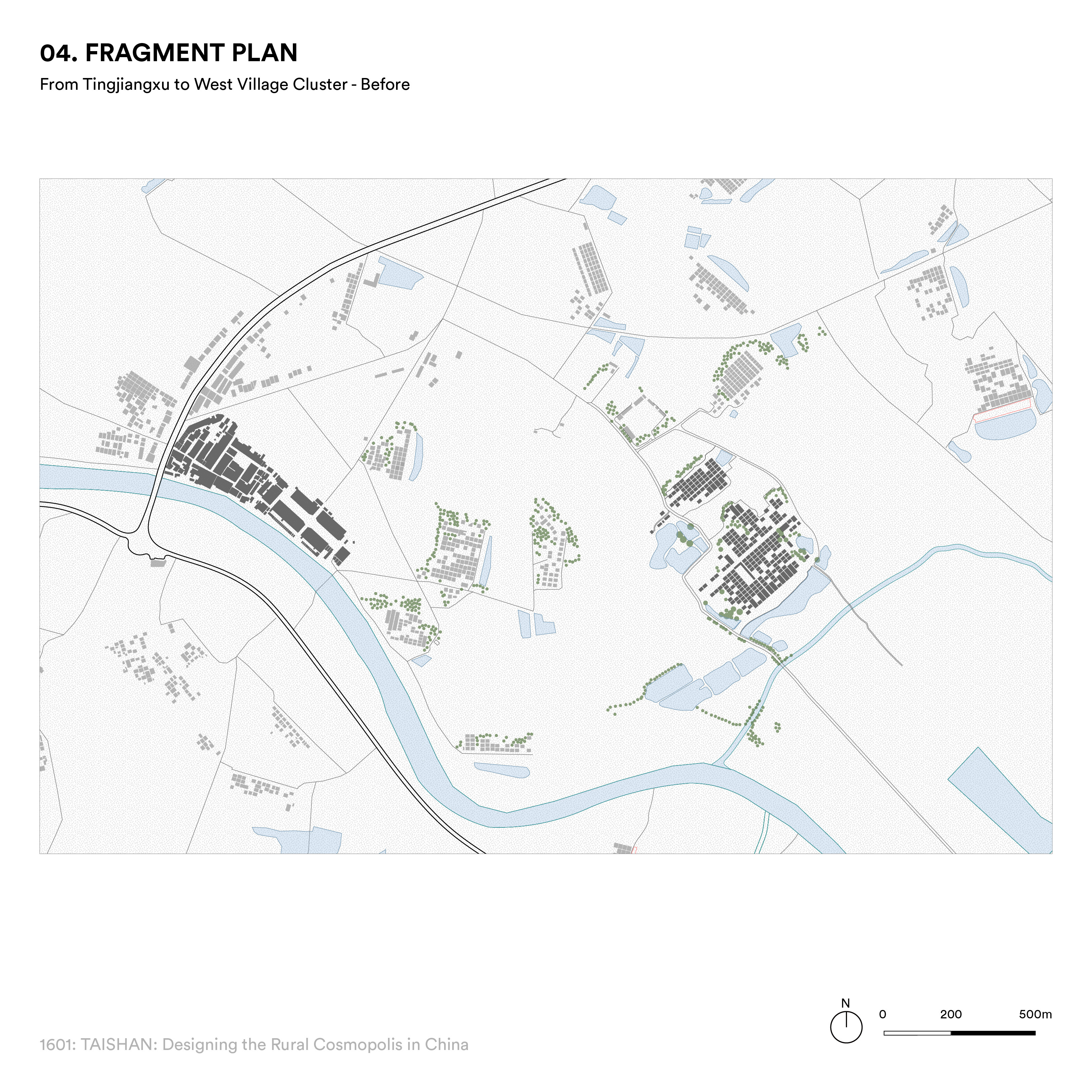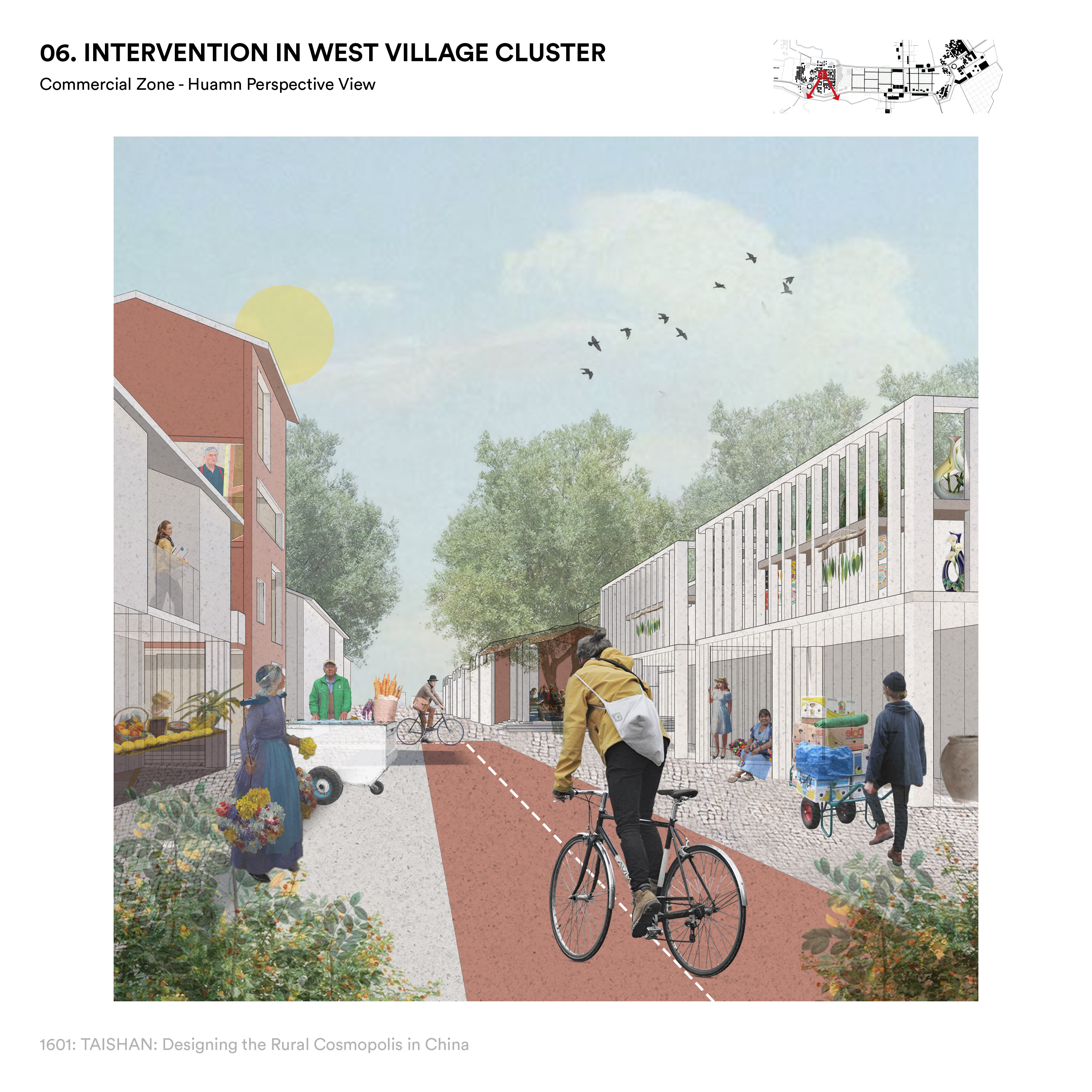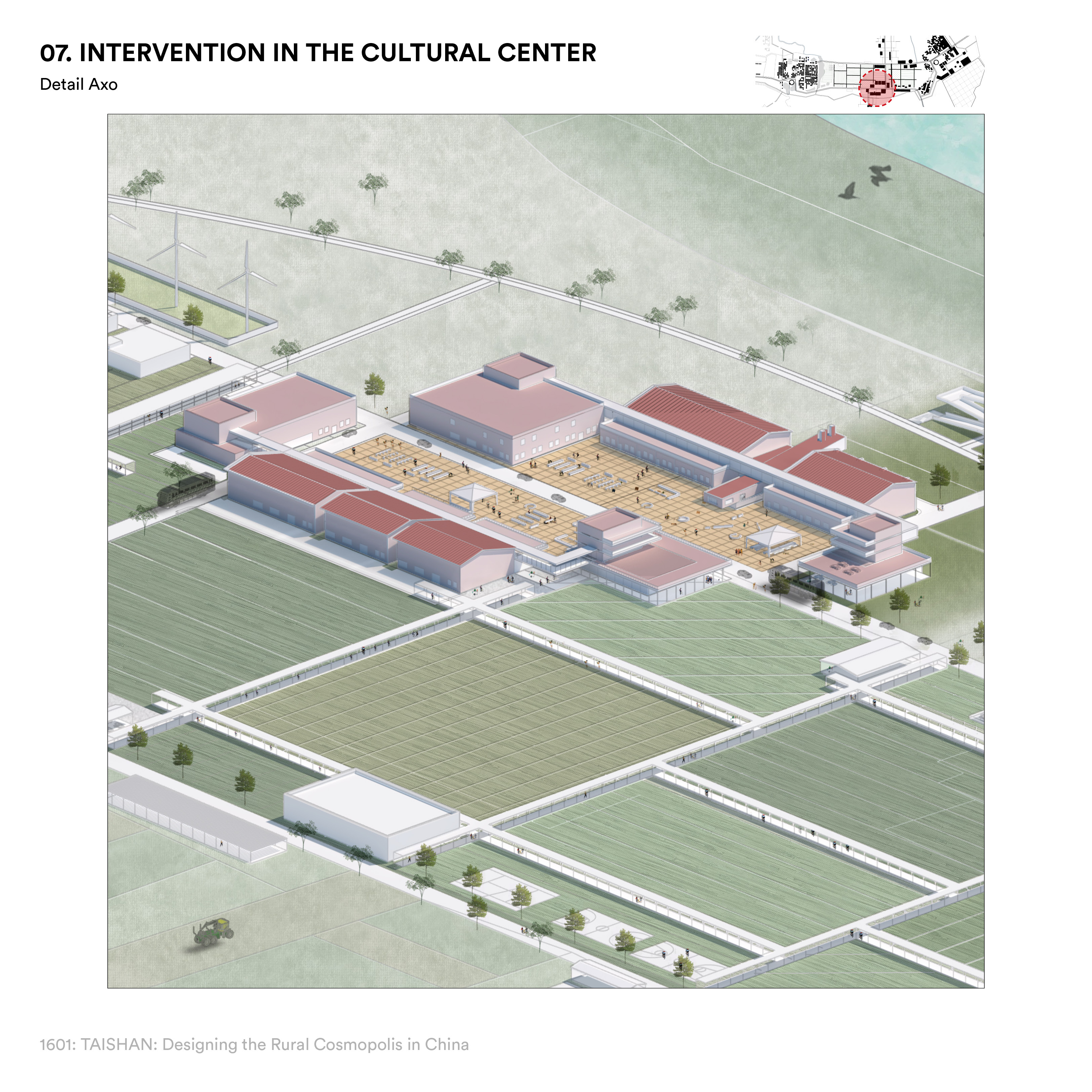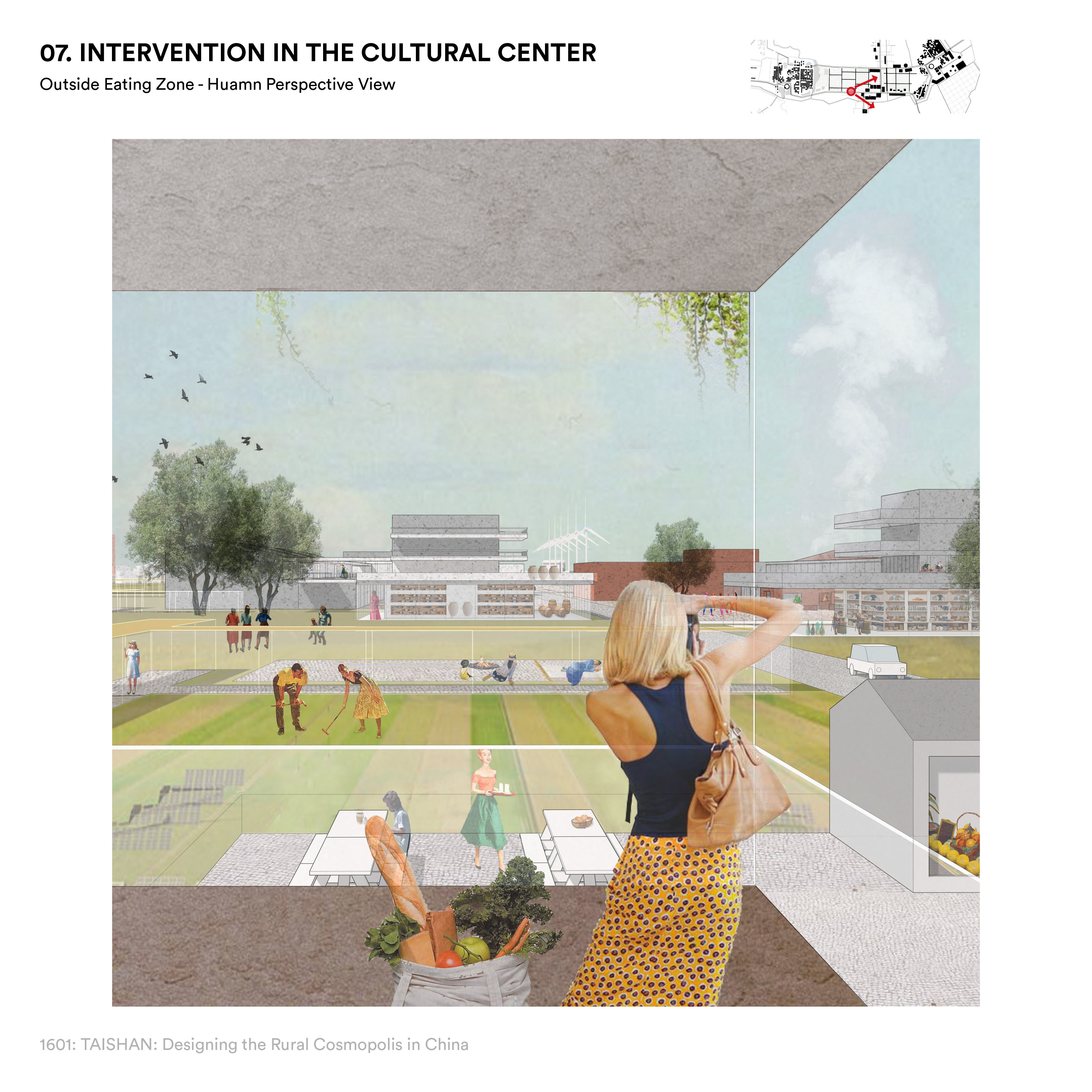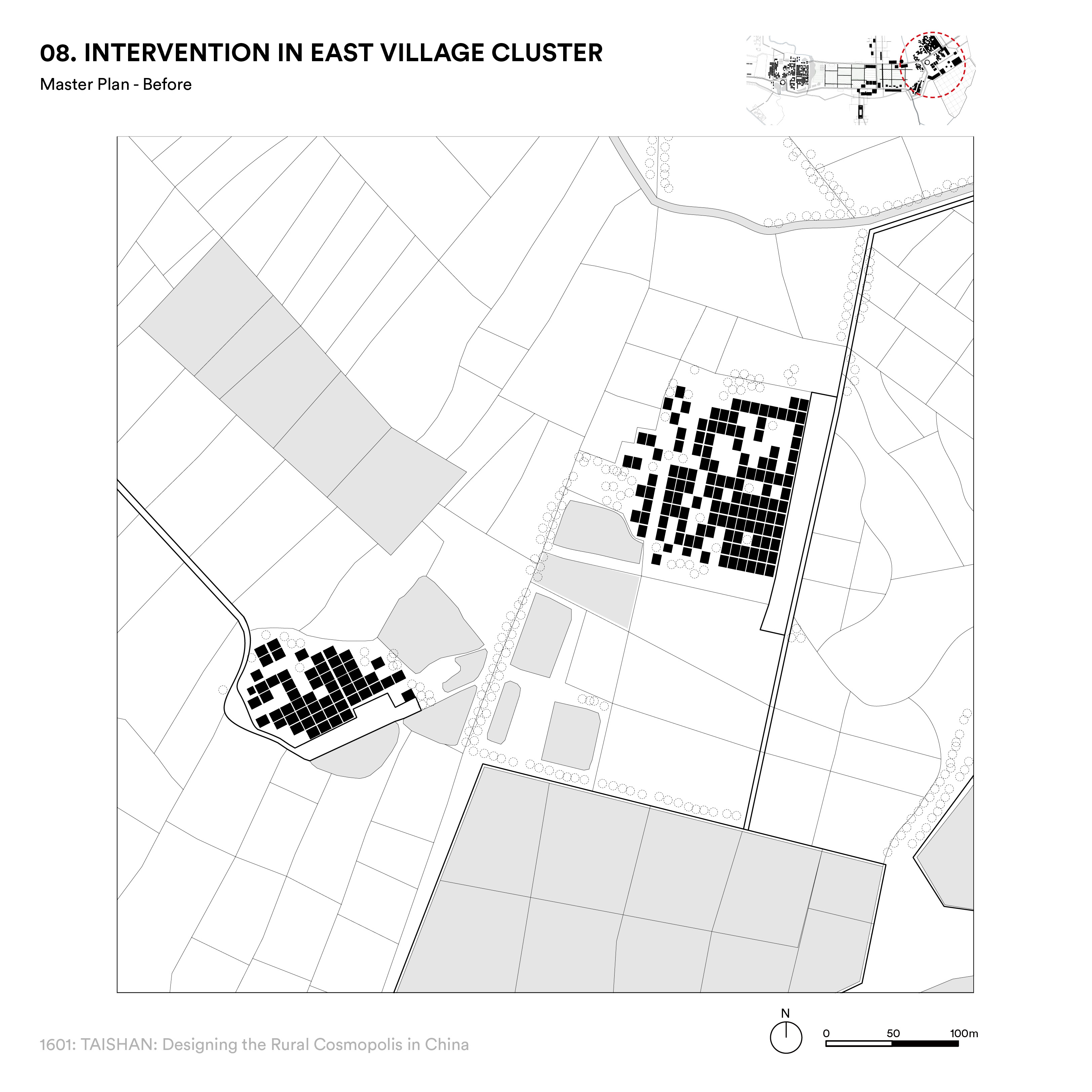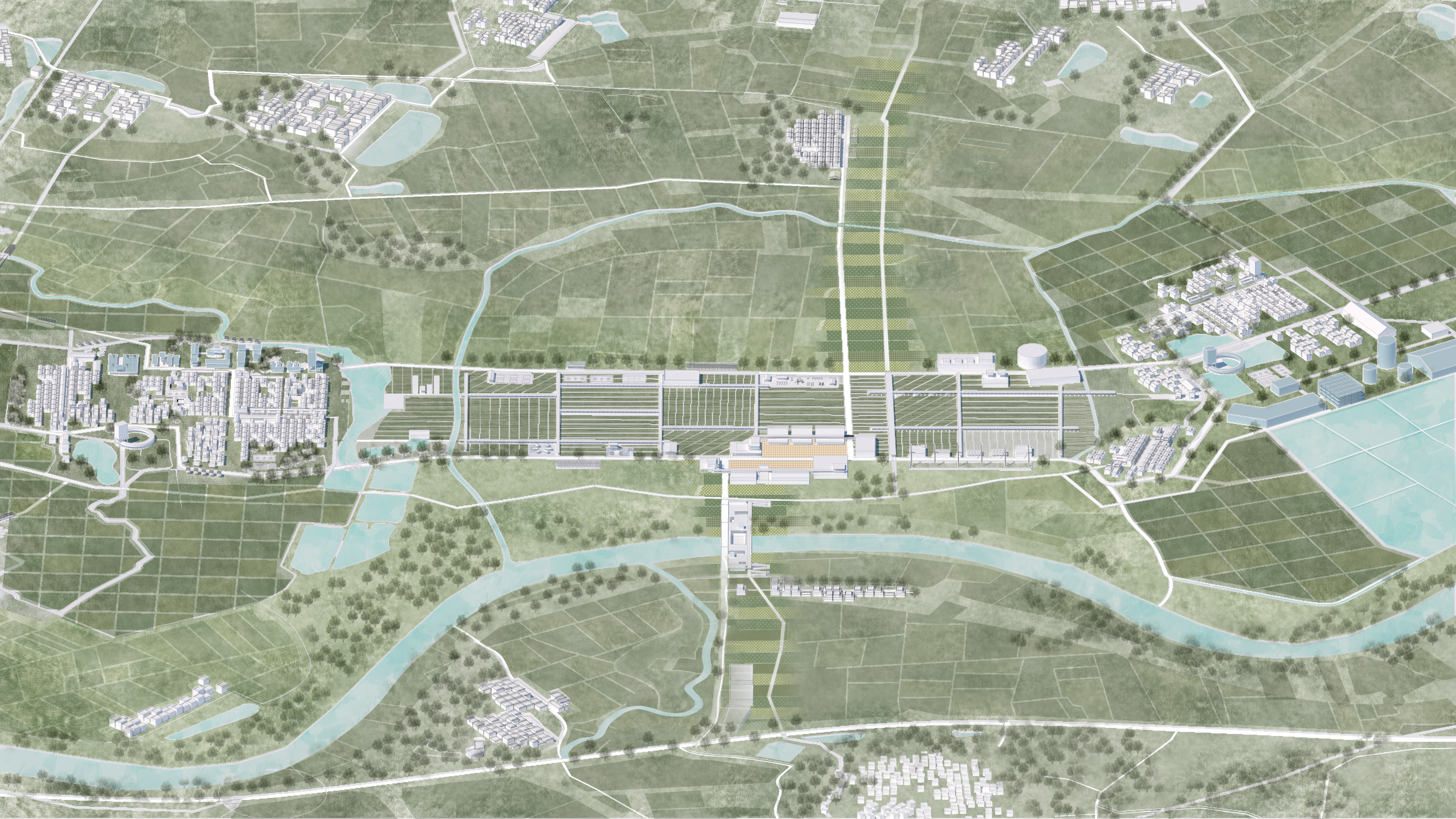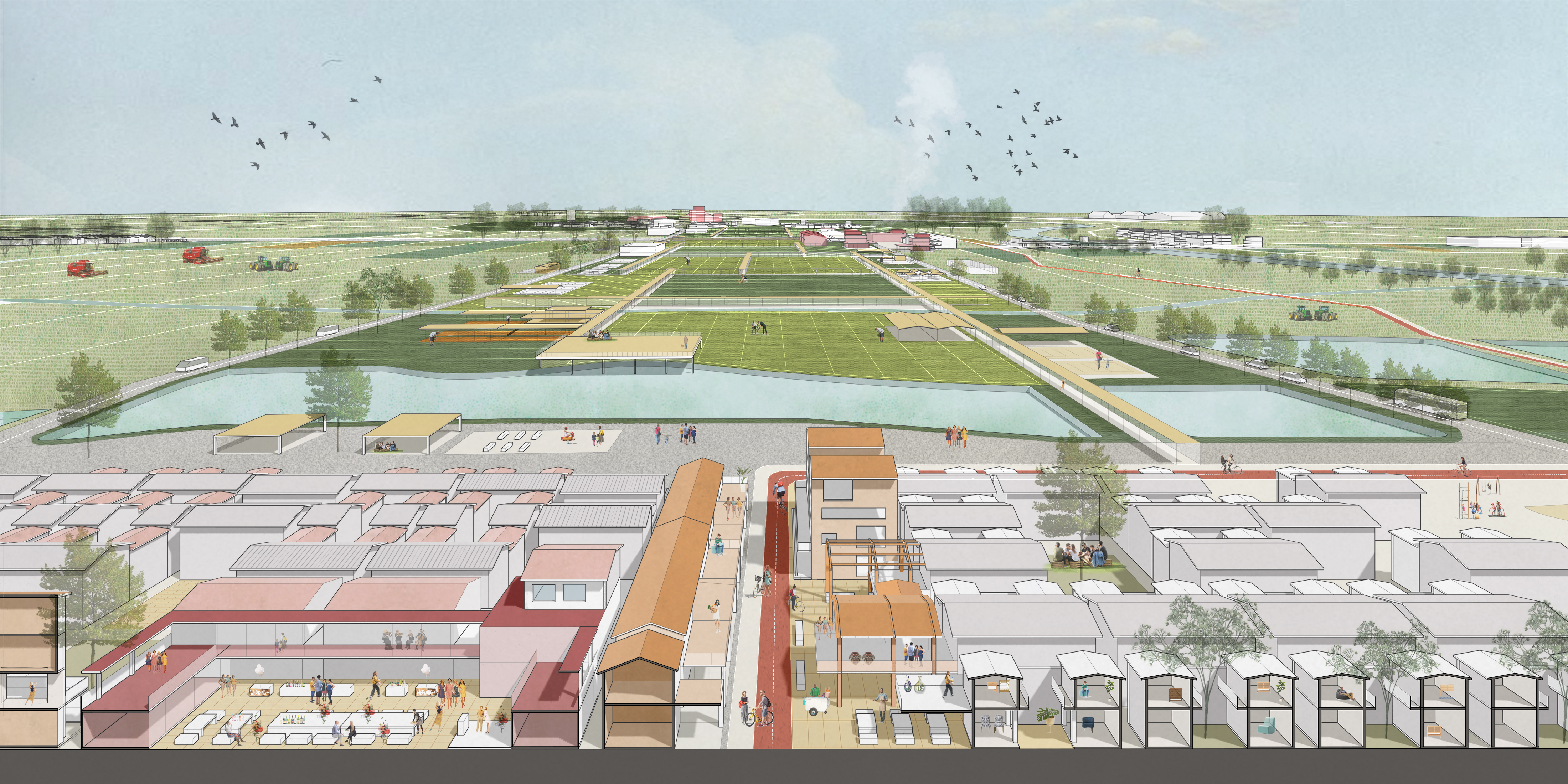 ---