Synergetic Expressions

Vicky Chen, Benjamin Keller, & Kwang Lee
Underinvestment is strangling the Duanfen region. Countryside villages are depopulating and disappearing, in favor of larger metropolitan areas with ample employment opportunities. The area boasts profound historical and cultural capital, but negligence has deteriorated these assets to the point of erasure. The verdant landscape is a victim of aggressive subsistence farming and environmental contamination. The consequence of these processes is the fraying of a once thriving community fabric that found vitality in the practices of traditional village living.
To stabilize the decline, sufficient incentive must be created to retain and begin to attract the demographic we have termed the missing middle— working adults aged 20 to 50.
These are residents, emigrants to larger cities, and overseas Chinese people around the world who no longer see a viable future for them in Duanfen, many who have the additional responsibility of children and parents to care for.
Regional Plan

Fragment

Invtervention

Job creation, while entirely indispensable, will not provide the solutions alone. Investment in infrastructure, health and educational facilities, public space, and even leisure amenities underlay a community that can truly sustain itself. With the goal of providing a standard of living coequal with an urban equivalent,
we suggest a model for a rural-urban arbitration that does not coerce the village to become megolopolis,
but instead embraces the eccentricities of both settings. Tourism is used as a precipitating driver. Drawing on distinctive architectural vernacular, resplendent agricultural fields, and a powerful collective history, we explore the junctures of the inhabitant and visitor experiences. Cognizant that a desire to emphasize the bucolic can devolve into trivializing indigenous populations, we ground our approach in a
community centered process
, powered by an assessment survey that amplifies local voices. The result is appealing placemaking that attracts visitors to its sights and sounds, yet is rational and contemporary in its progression of form and utility.
Vignettes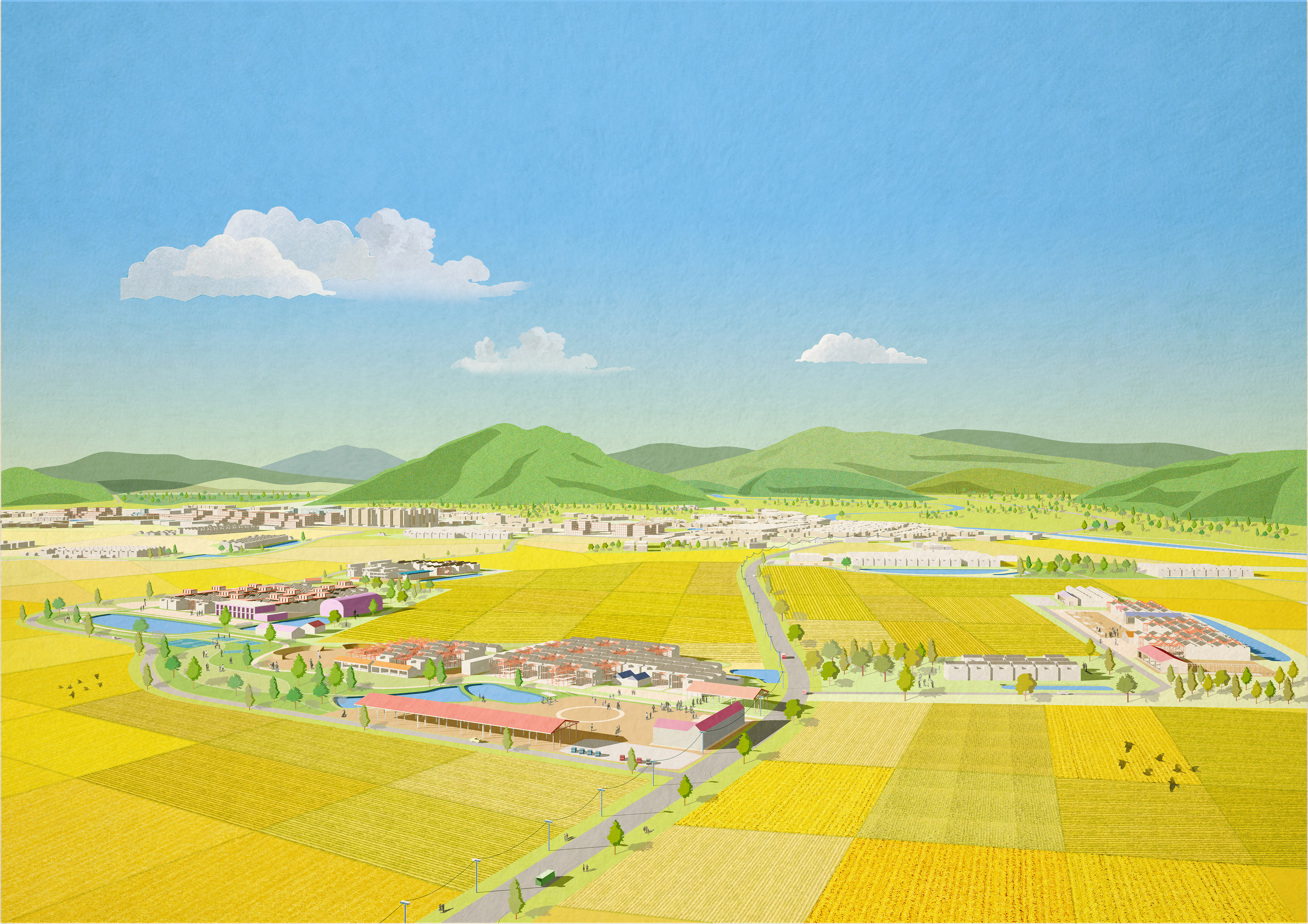 Sufficiency for a villager's immediate needs is achieved through clustering; of services, of infrastructure, and of productivity. Nevertheless, the urban and the rural remain deeply intertwined, allowing the routines of daily life to flow freely between them. Public transportation augments a network of trails, roads and paths to facilitate comprehensive access. Throughout, across all scales, attention is devoted to developing environments that promote health, wellbeing, and flourishing for every participant.



共生共长

投资不足和人口减少是端芬地区面临的主要问题。农村人口大量涌向拥有大量就业机会的大都市,本地人口日益凋零。端芬拥有深厚的历史和文化资本,但是过去几十年的中对于这些资产的忽视这些资产渐渐衰败,几近消融。原本青山绿水的生态也受到了侵略性自给农业和环境污染的威胁。这些问题导致了曾经蓬勃发展的传统乡村生活失去了生机。为了减缓端芬的衰落势头,该地区必须创造足够的诱因来吸引年龄在20至50岁之间的劳动力--这些人正在移民到较大的城市由于他们在端芬缺少发展机会。

增加就业机会仅仅是一个解决方案中的一小环。我们还需要着力于基础设施,医疗和教育设施,公共场所甚至休闲设施的建设,方可实现真正的可持续性发展。我们建议采用一种城乡融合的模型推动乡村发展,为当地提供与城市同等的生活水平。该模型不强迫村庄成为大都市,而是融合两种环境的优点,因地制宜的提出发展计划。旅游业是该乡村振兴计划中的催化剂。我们希望借助端芬独特的建筑语言和深厚的社群历史,构建居民和旅客生活体验中的关键时刻。我们意识到过分强调田园风光和旅游会使发展脱离本土语言,演变出的乡村往往千篇一律缺少活力。我们认为地区的发展应基于当地社群的现状和需求,因此我们进行了一系列的村落评估,调查当地现存能量,寻找本土动力,帮助其社群发声。由该流程导出的成果将不仅仅能维护当地的风土人情、吸引游客和投资,且其形式和发展进程会具有理性和实践性。

在我们的开发模型中,促进每个参与者身心灵的安康是我们的第一宗旨。我们将通过聚落的形式满足乡民的需求,提供基础服务、基本发展框架和生产流线。城市和农村将有机的交织在一起,伴随着日常生活人们在其间自由的流动。通过加强步道,自行车道,公共巴士,水面线路等运输方式,我们全面的提升了交通网络,增加了全域可达性。
Presentation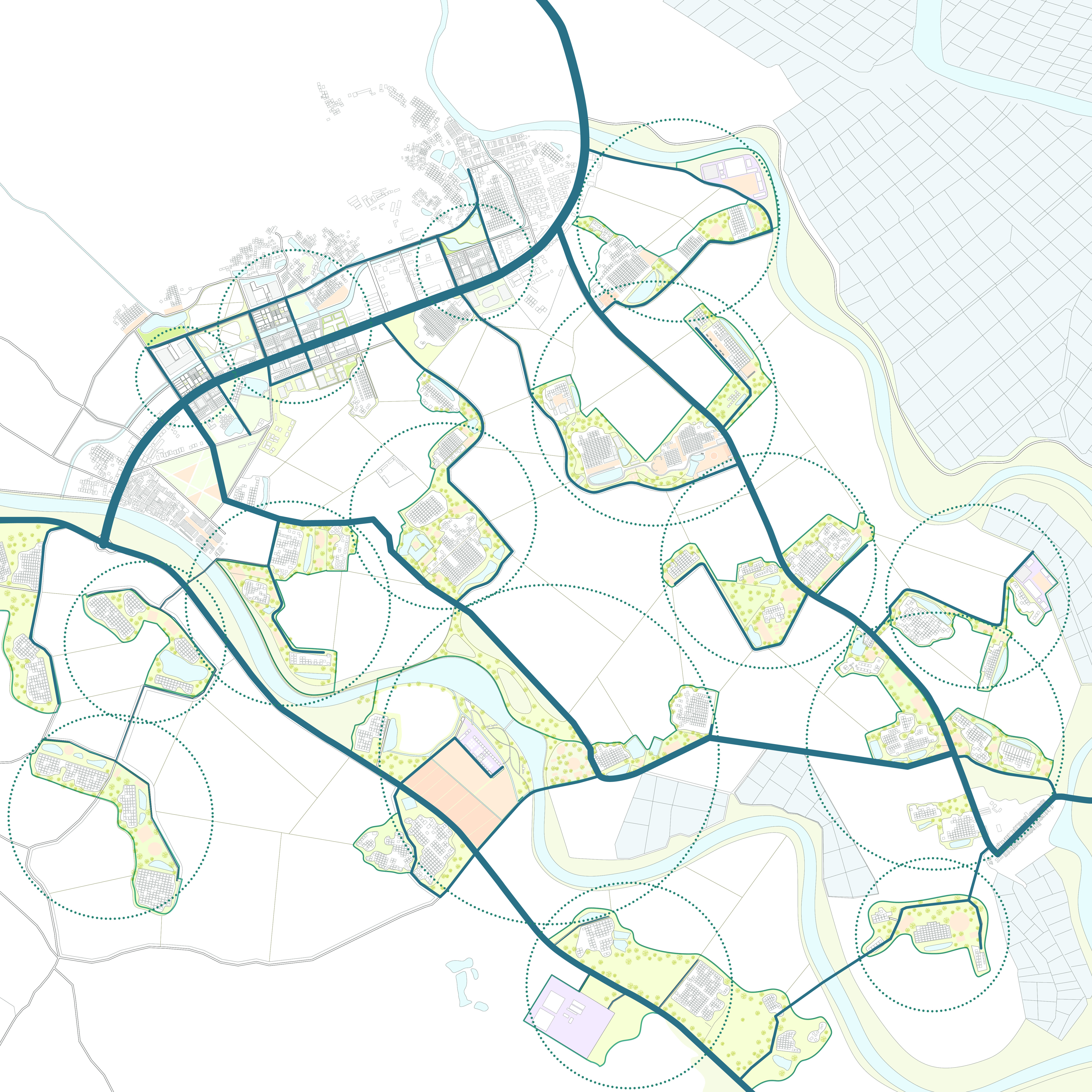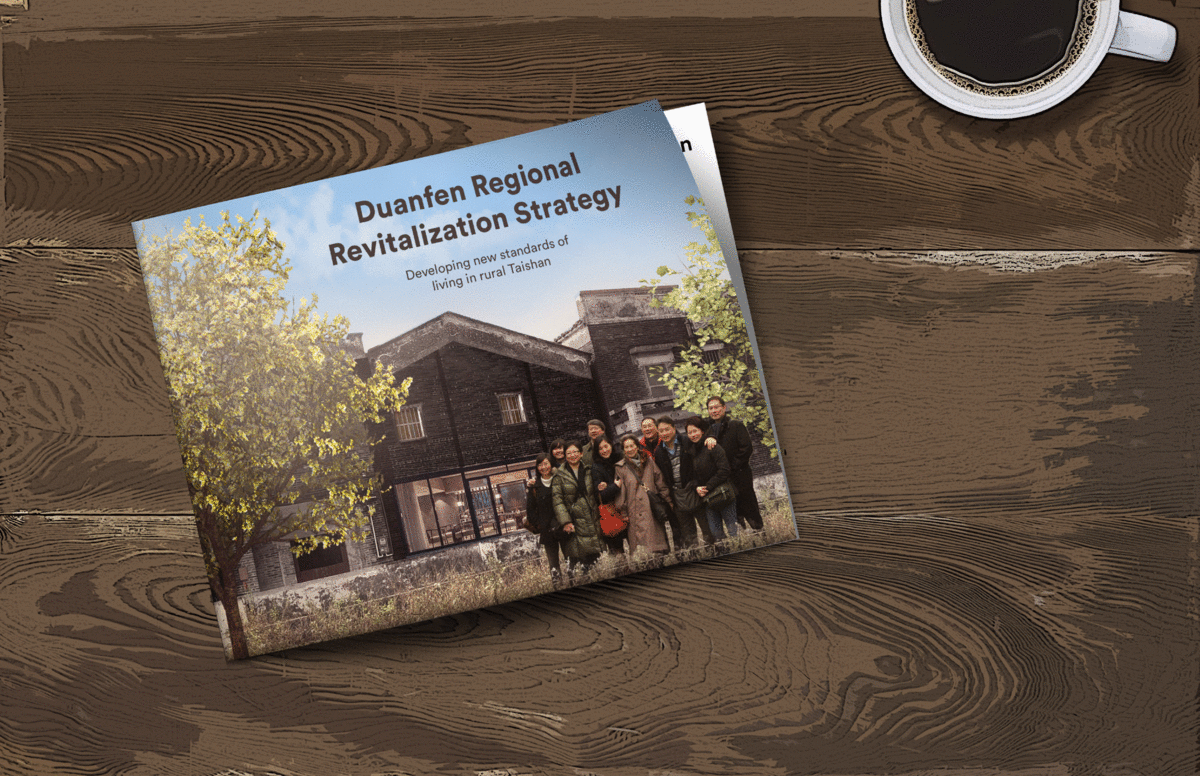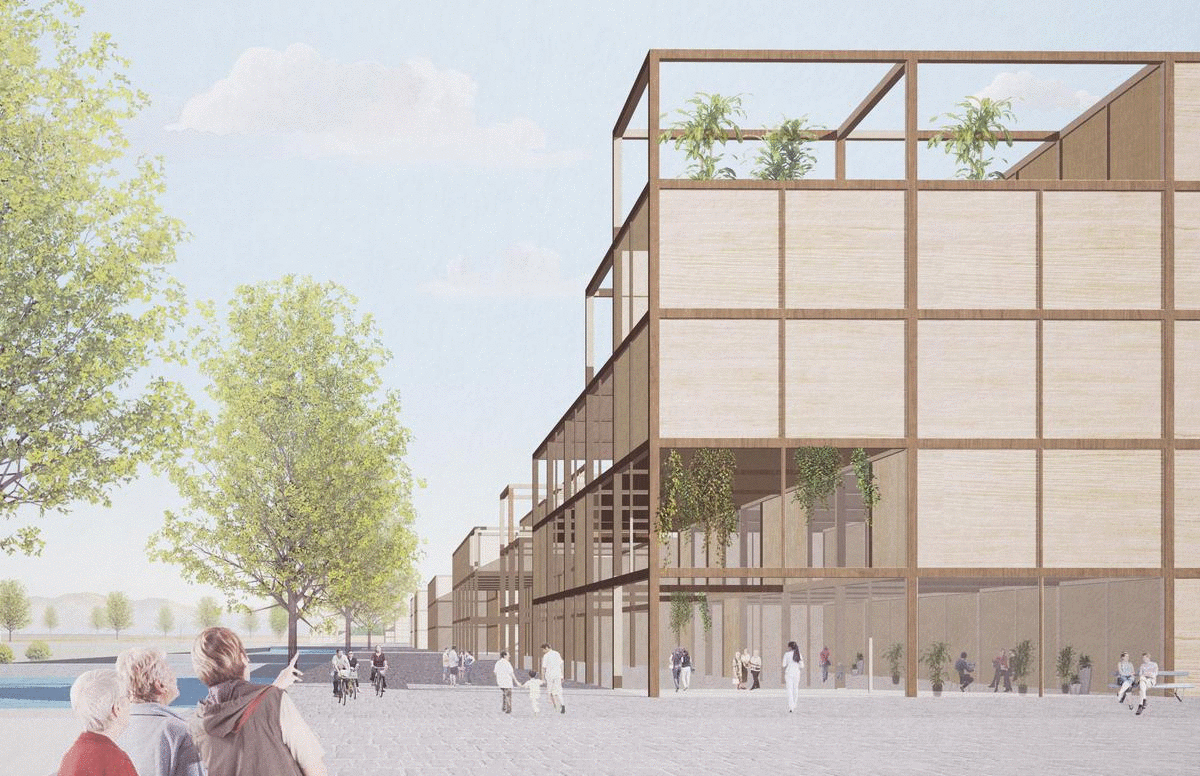 ---